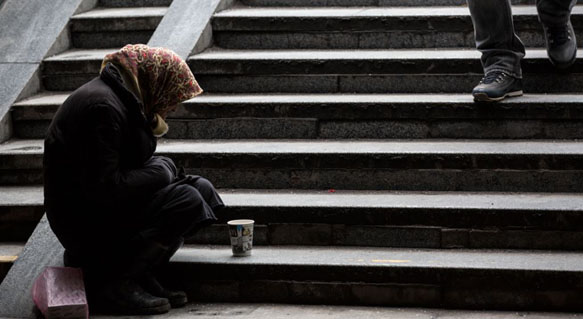 Ukraine is one of the poorest countries in the world
Below the poverty line in Ukraine are 80% of country's population
In the new IMF report on GDP per capita, Moldova bypassed Ukraine, and Ukraine bypassed Papua - New Guinea.
In new report, the Fund not only increased the GDP of Ukraine, but was also inspected GDP of other countries. In particular, Moldova's parameters have been dramatically changed, which led to a significant improvement in its results.
Now Moldovan GDP ranks 133rd in the world at 2694.46 USD per capita, and Ukraine is on 134th place with 2656.01 USD per capita. The official salary in Moldova is also significantly higher than in Ukraine.
In Moldova, the average official salary in 2nd quarter of 2018 is 375.82 USD, in Ukraine - 325.53 USD (8529 UAH).
By size of official average salary, Ukraine also occupies the lastplace in Europe.
For example, GDP per capita in Estonia is 33,842 USD (41st place, 2018). This is a country that has neither its own energy resources nor industry.
© Times of Ukraine